Teaser Tuesday
is hosted by MizB at
Should Be Reading
. Here are the rules: Grab your current read. Open to a random page. Share two (2) "teaser" sentences from somewhere on that page, and BE CAREFUL NOT TO INCLUDE
SPOILERS
!
That Day in September by Artie Van Why
"I want to know why I survived, and others didn't. But I don't. I want it never to have happened. But it did." (page 4)
Tune in Tuesday is hosted by Ginger at
GReads
. Hop on over there and join in the fun! The month of October is all about soundtracks.
I spend a lot of time watching classic movies. I love everything about them, the manners, the love stories, the glamour. Love Love Love. I swear I was born in the wrong decade. Marilyn Monroe is one of my favorite classic actress to watch.
Marilyn Monroe -Diamonds Are A Girls Best Friend (from Gentlemen Prefer Blondes)
My favorite MM movie.
Marilyn Monroe & Jane Russell - When Love Goes Wrong (from Gentlemen Prefer Blondes)
Great duet. Jane Russell was awesome.
Another favorite is Carmen Jones starring Dorothy Dandridge. She was just so pretty!
Dorothy Dandridge - Habanera (from Carmen Jones)
Although this song is actually dubbed Dorothy had a very pretty voice.
Pearl Bailey -

Beat Out That Rhythm On A Drum (from Carmen Jones)
Pearl was so pretty too and had a great voice.
This week's topic: Top Ten Books I've judged and bought based on their cover art and/or title.
I love a pretty book cover, I tell ya. The cover is the first thing that draws people in so a pretty cover is a must. I'm really disappointed when I love the cover then I read the back and its not something I'm really into. However, sometimes I buy it anyways and give it a chance just because of the cover. Also the title is important too. Some books I've read because the title was catchy or just to be on the level with others discussing this title.
1. Nevermore. I saw the cover and title of this book and loved it before I read what it was about. Luckily, the cover nor the book disappointed.
2. Beautiful Creatures. Loved the cover of this book and its title. I still haven't finished reading it though. The sequels to this book are as equally catching.
3. Betrayal. I loved this cover before I even knew what the book was about. The book was just as good as the cover.
4 & 5. Fallen and Torment. I bought these two strictly for the covers. I just couldn't walk out of the bookstore without these two beautiful books. I still haven't read them yet.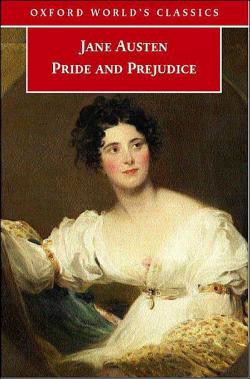 6 & 7. Pride and Prejudice & Wuthering Heights. I was never required to read either of these books in school. I bought them and read them just because these are title classics.
8. The Iron Queen. Same, purchased for its cover. I haven't read it yet because I don't have the first two books. There covers are equally as pretty.
9. Entwined. I want this book. I can't even remember what it is about but isn't the cover pretty.
10. Wicked Lovely. Same as above. Although I do remember what the back of the book said and it sounds good.
I'm a girl and girls love pretty things. Pretty book covers are no exception!