Teaser Tuesday
is hosted by MizB at
Should Be Reading
. Here are the rules: Grab your current read. Open to a random page. Share two (2) "teaser" sentences from somewhere on that page, and BE CAREFUL NOT TO INCLUDE
SPOILERS
!
Hunger Games by Suzanne Collins
"Today her drab school outfit has been replaced by an expensive white dress and her blonde hair is done up with a pink ribbon. Reaping clothes."
Tune in Tuesday is hosted by Ginger at
GReads
. Hop on over there and join in the fun!
I heard this first song on the radio last night and I had no clue who sung it but it was so catchy. I just had to find it.
Colbie Caillat - Brighter than the Sun
I'm probably late but this is a great song. I love it! While searching for this song I came across this other song that fits perfectly for my main character in my WIP.
Caitlyn Taylor Love - Even if it Kills Me
I'd never heard this song before today. I have to add it to my writing soundtrack.
Lastly, I just love this video, more than the song.
Rihanna - We Found Love
Plus the guy is sooo cute!
This week's topic: Top Ten Books I read that were outside of my comfort zone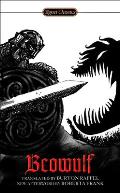 Beowulf we read and dissected in school, wasn't bad just not my cup of tea. Dune and Fahrenheit 451 were my dad's books, he kept them lying around the house growing up. I tried to read both, read about half then stopped.
The Chamber and The Client were both pretty good books if you like legal dramas.
Shame On It All, Addicted and Skyscraper all erotic novels. Which there is nothing wrong with Erotica, these were just a bit much for my taste, yet I read them all. Hmm, what does that say about me? Lol.
The DaVinci Code and Angels & Demons were bandwagon books. Everyone was reading them so I did too. I liked the DaVinci Code movie.